I know, we've ALL seen those "Z" word pricing values on our homes. Honestly, if I could sell my house for what Zillow says I could, it would be on the market today and I would retire!
The truth is, no one can help you determine the value of your home better than a LOCAL Professional Realtor.
Even Zillow admits (buried deep in their disclosures) that their "Zestimates" are not so accurate.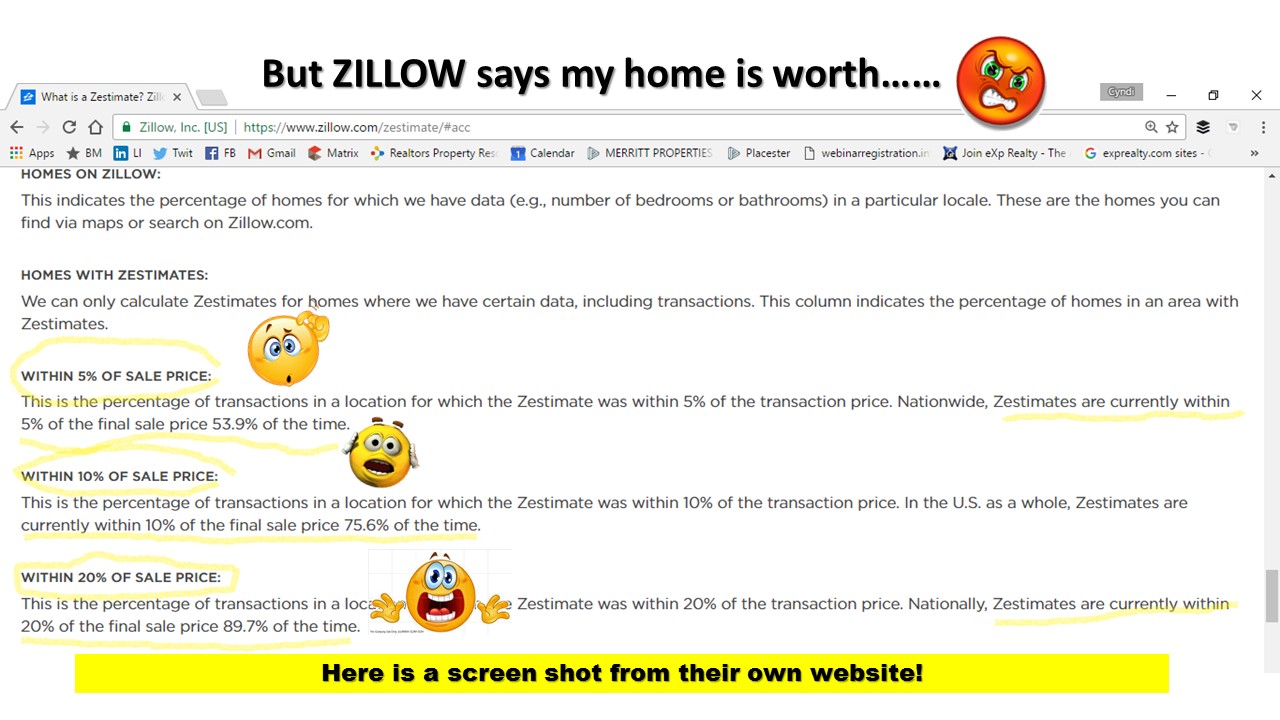 Here is a computer screen shot taken directly from their site. It says they get within 5% of the actual sales price (value) of a home ONLY ABOUT 50% of the time! They are off around 10% of the value about 25% of the time and off 20% almost 15% of the time! More than 20% off? Well, they don't say but I can tell you the value of MY OWN HOUSE is more than 25% off. Sure, they may get it right or close sometimes, but with these statistics, it's MUCH better to have a LOCAL Realtor sit down with you and look at the current market conditions.
"The Market", THAT is what drives pricing….. Current supply of inventory, current demand for housing, mortgage rates and economic conditions ALL play a part.
Sadly, a lot of "For Sale By Owners" go by the online pricing and are disappointed in the long run. So the next time someone says "Z" says my house is worth _____ (…fill in the blank) take it with a grain of salt and call a Professional Realtor. We might confirm it's accurate, but maybe not……..